Woman-Owned. Woman-Operated. Promoting Health of the
Body, Mind, and Spirit Since 2004.
Herbal Intentions Event Calendar
What's New at Herbal Intentions?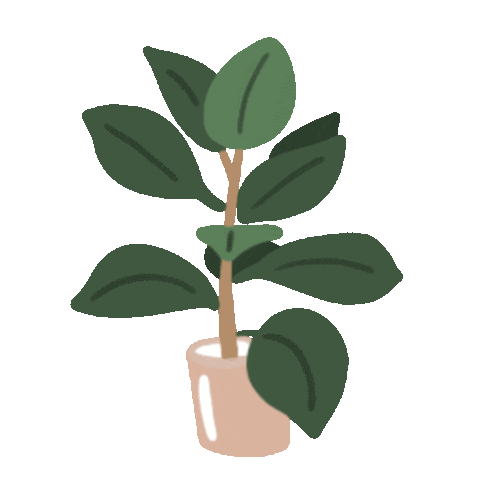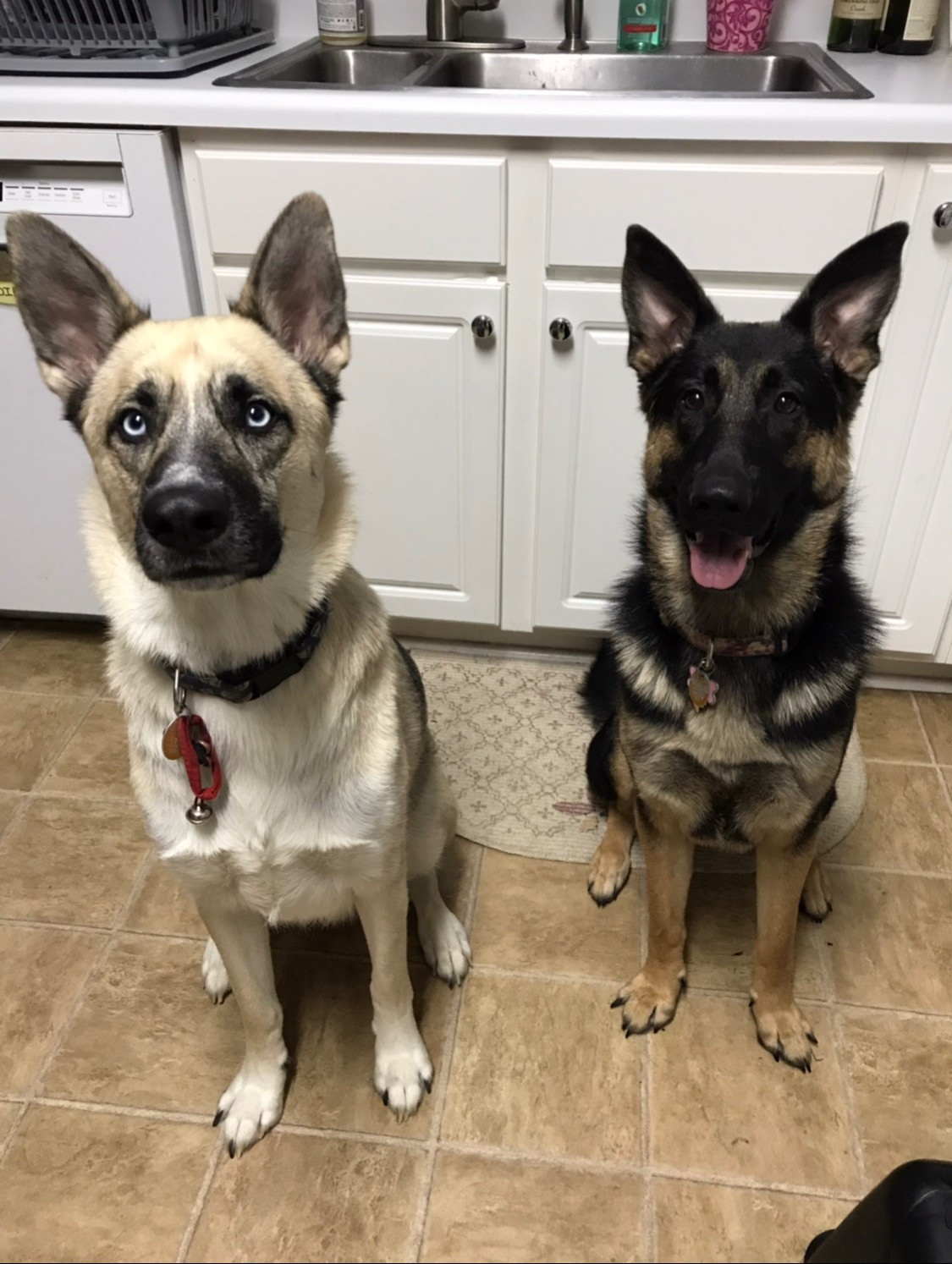 Sunsoil for Pet Wellness
Do you have anxious pups that like to tear stuff up when you leave? Do they hate being introduced to new people or hearing thunderstorms?
Meet Kilo and Freya- just two of the pups that have benefited from Sunsoil's organic full-spectrum hemp and coconut oil salve! After one tiny dose on a treat, these once anxious pups were calmed and behaved perfectly left alone in the house! Come by the shop to learn more about Sunsoil's salve and how it can benefit you and your fur babies' health!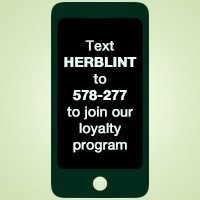 Loyalty Program
Join our loyalty program! Earn points and get rewards with every visit!
Text HERBLINT
to 578-277
Check Out our Facebook Feed!
At Herbal Intentions, our goal is to help you achieve your best in health and education for your body, mind, and spirit. To that end, our staff is dedicated to offering only the finest quality health supplements, products, and services, in an open and friendly environment that is conducive to both healing and learning. Whether you are only beginning to reach for your full potential or are already well versed in natural supplementation and alternative therapies, Herbal Intentions is here to help.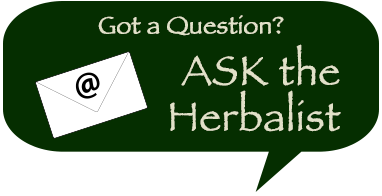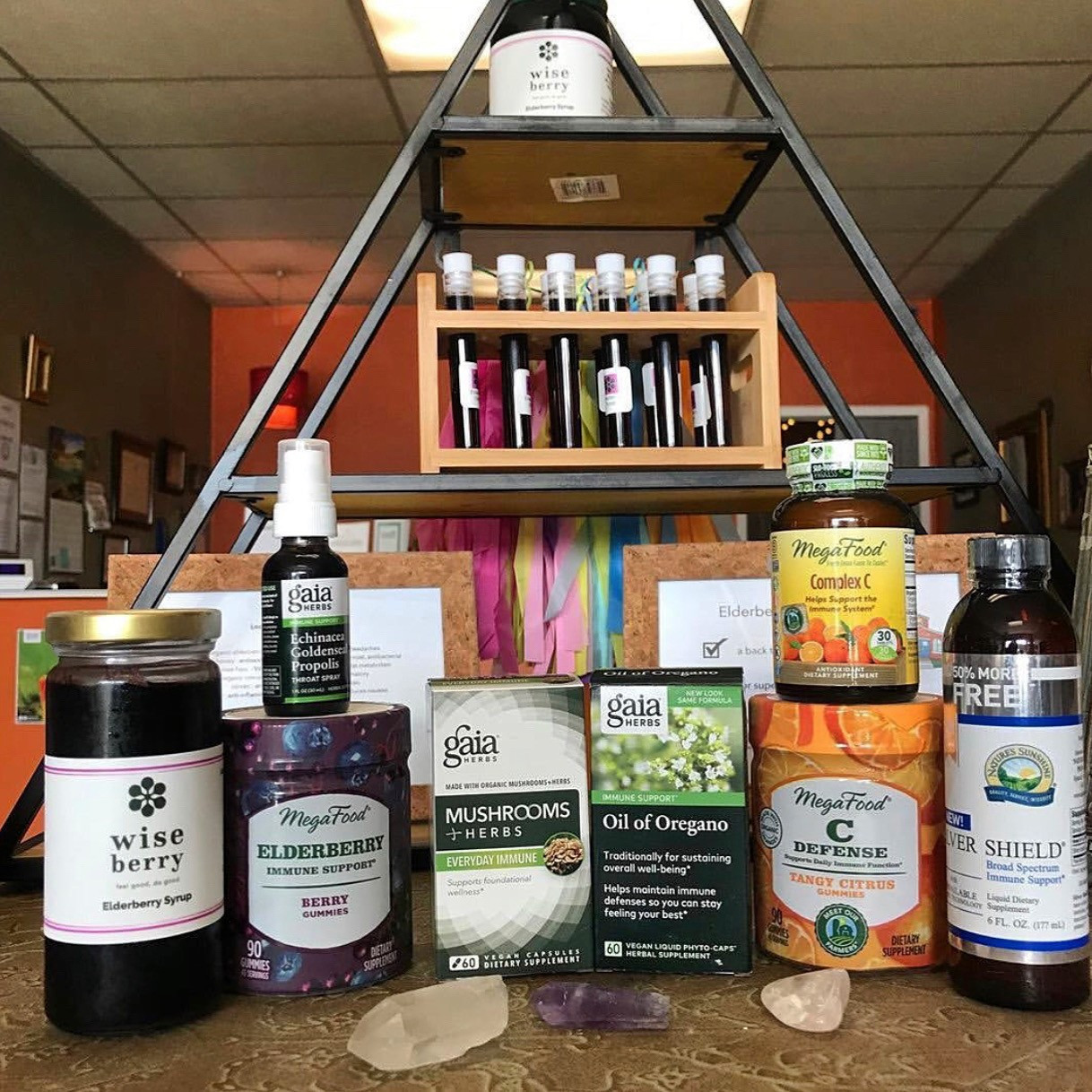 Immune Health Sale!
In time for flu season, Herbal Intentions is offering 15% off of elderberry and sillver products! We are committed to making your wellness a priority. If you're worried about shopping outside of your home due to risk of illness, we are happy to ship product straight to your door. Contact us for shipping/pricing details! Limit 2 elderberry and 2 silver per person.
The health of our staff and community is our number one priority. Due to health concerns with COVID-19, beginning Friday, March 20th Herbal Intentions will be implementing the following changes:
NEW TEMPORARY STORE HOURS
MONDAY-FRIDAY: 11 AM-6 PM
SATURDAY: 11 AM-4 PM
SUNDAY: CLOSED
HERBAL INTENTIONS WILL BE AVAILABLE DURING THESE TIMES FOR CURBSIDE PICKUP ONLY.
PLEASE call and place your order beforehand over the phone- we are able to process card payments over the phone! We will bring your order right out to you. No need to even leave your car!
Thank you for being flexible and supporting our business during these trying times. Follow us on social media to stay up to date with changes. Stay safe and stay healthy!