At Herbal Intentions, our goal is to help you achieve your best in health and education for your body, mind, and spirit. To that end, our staff is dedicated to offering only the finest quality health supplements, products, and services, in an open and friendly environment that is conducive to both healing and learning. Whether you are only beginning to reach for your full potential or are already well versed in natural supplementation and alternative therapies, Herbal Intentions is here to help.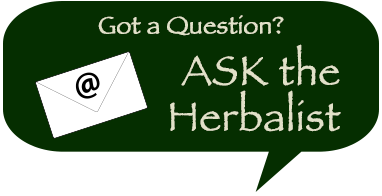 Woman-Owned. Woman-Operated. Promoting Health of the
Body, Mind, and Spirit Since 2004.
Check Out our Facebook Feed!
Herbal Intentions Event Calendar
What's New at Herbal Intentions?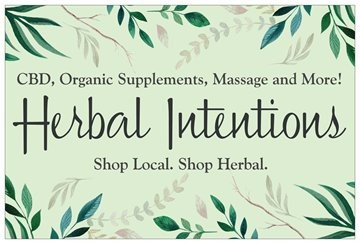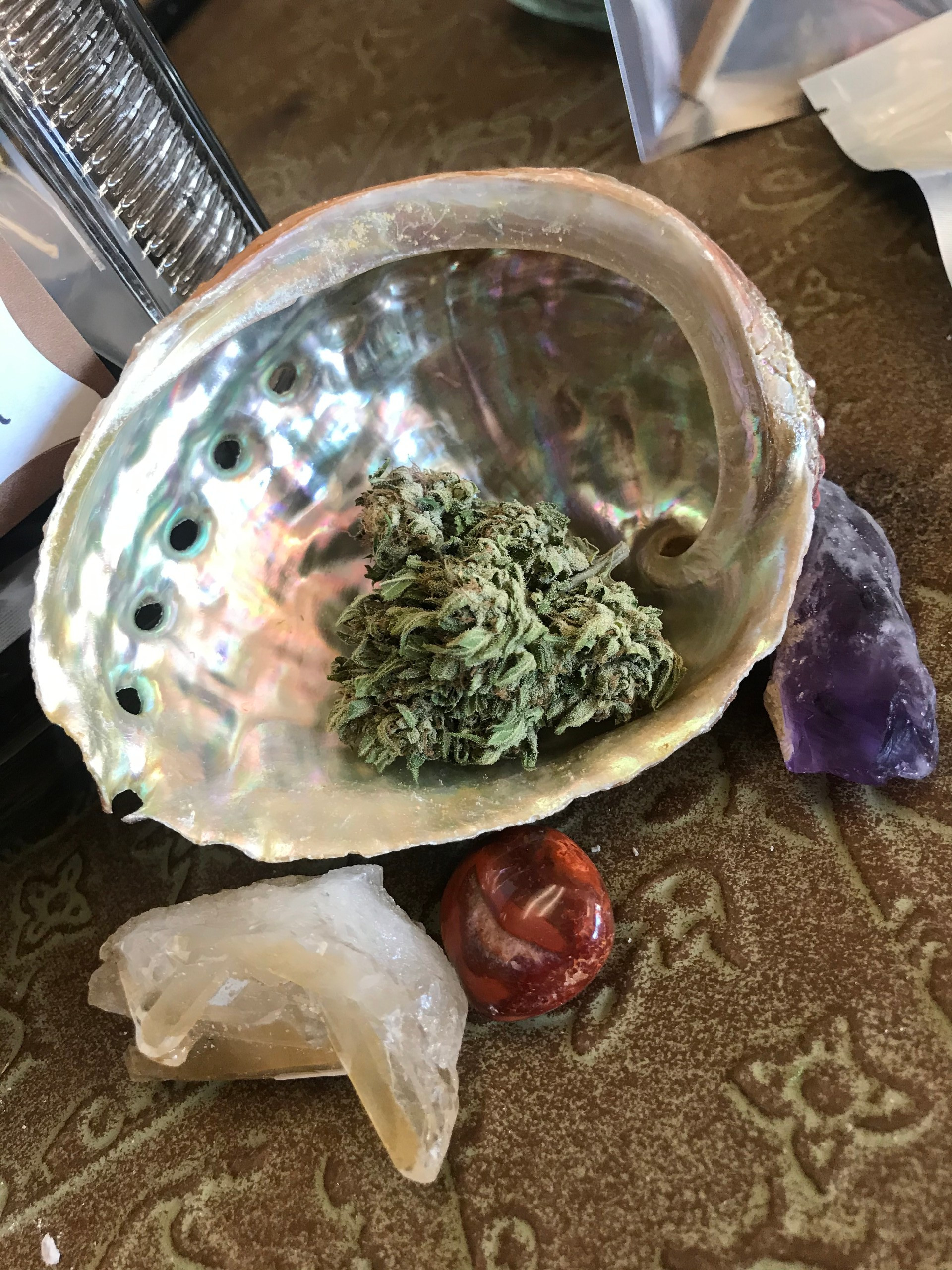 Organic Hemp Flower now Available!
We are so beyond excited to now be carrying Hemp Flower from Sacred Smoke Herbals and Kat's Naturals! Hemp Flower is 100% legal and contains a potent dosage of CBD with a THC content that is less than 0.03%. We have the hemp flower available by the ounce or in pre-roll form! There are a variety of strains available to meet all of your wellness needs, whether that be stress relief, mood-lifting, or pain relief- we've got it all! Come by the shop to find out more about this beautiful flower and all of the benefits it may have for you!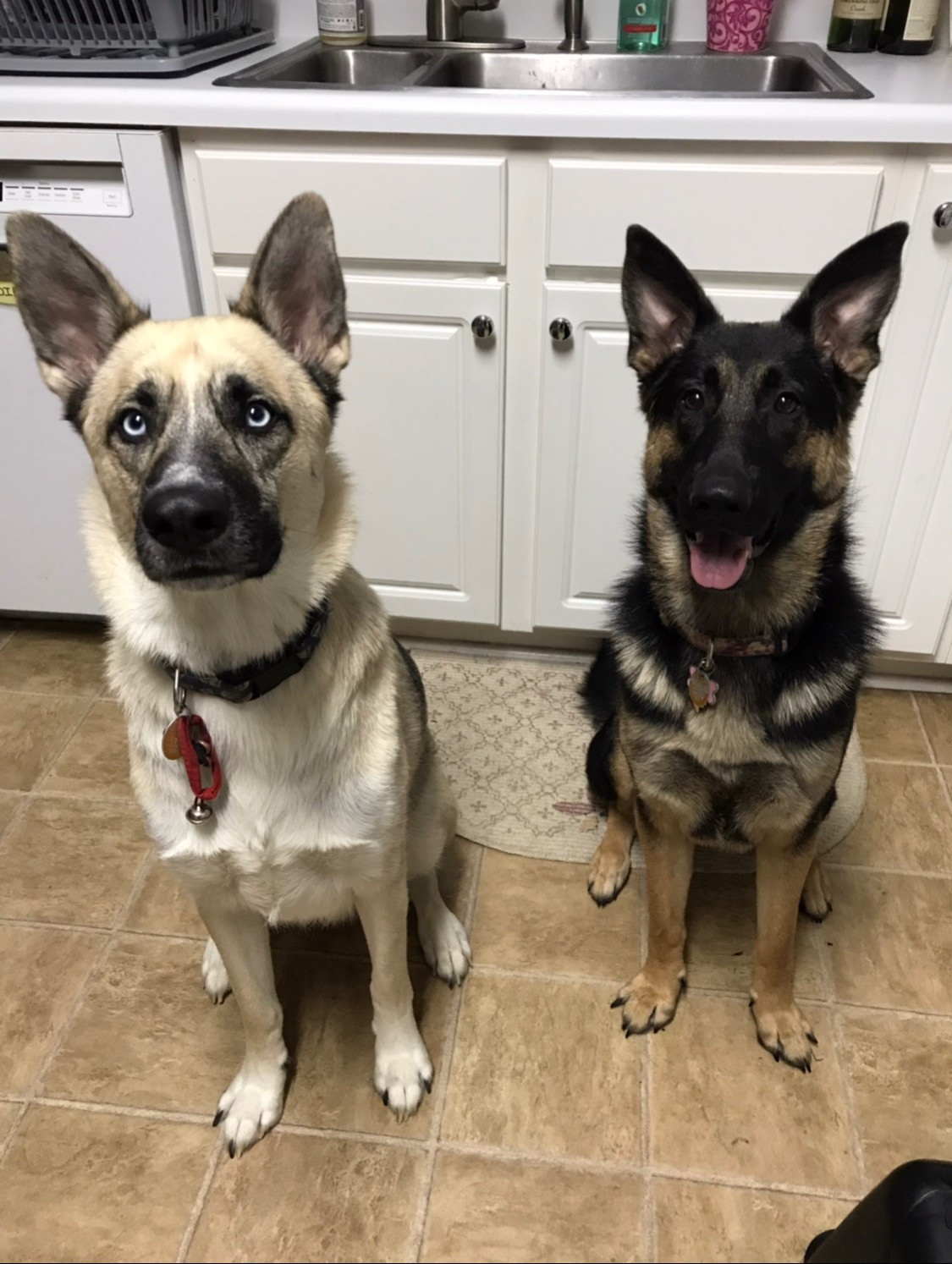 Sunsoil for Pet Wellness
Do you have anxious pups that like to tear stuff up when you leave? Do they hate being introduced to new people or hearing thunderstorms?
Meet Kilo and Freya- just two of the pups that have benefited from Sunsoil's organic full-spectrum hemp and coconut oil salve! After one tiny dose on a treat, these once anxious pups were calmed and behaved perfectly left alone in the house! Come by the shop to learn more about Sunsoil's salve and how it can benefit you and your fur babies' health!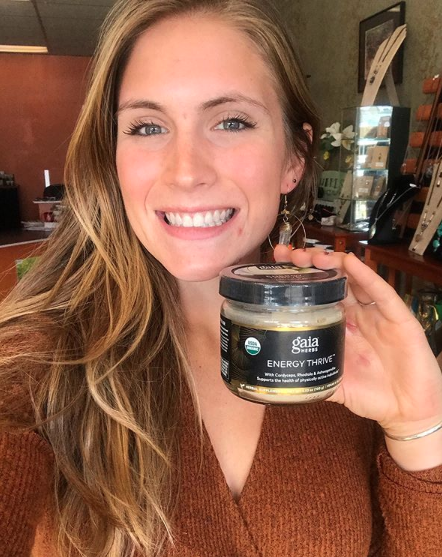 Product of the Month- Energy Thrive by Gaia!
Meet Jaime- one of our associates a the shop! Jaime has an incredibly busy schedule and works out 5-6 days a week, so she tried Gaia's Energy Thrive mushroom and herb powder in order to keep her energy levels where they need to be! Since trying Energy Thrive, Jaime has noticed she's less reliant on her morning coffee and has sustained energy all day long- even after an 8 hour work day and an intense workout! An added bonus is the nutty taste reminiscent of cocoa- it's a perfect addition to your coffee, hot tea, or just enjoyed on its own! Energy Thrive is made with no added flavors, fillers, or sweeteners and includes a blend of Cordyceps, Shiitake, Rhodiola, Ashwagandha, and other herbs to help your energy levels reach peak performance! Swing by the shop to learn more!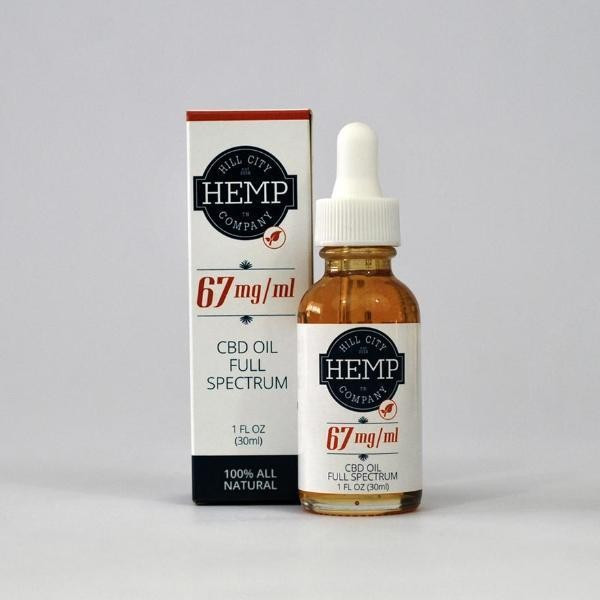 We Sell High Quality, Pure CBD Oil!
We are proud to sell high quality, pure CBD products by Luna CBD, Terragold Plus, Sunsoil CBD, and more! All of our lines provide an excellent concentration of CBD, a potent concentration of terpenes, and are overall top-notch and all-natural. Luna is even based out of Marietta, GA! We carry CBD in the form of liquid tinctures, capsules, patches, balms, salves, and we even have a pet line available for your furry friends! Both full-spectrum and isolate options are available. Come by the shop today to learn more and click here for more details on CBD!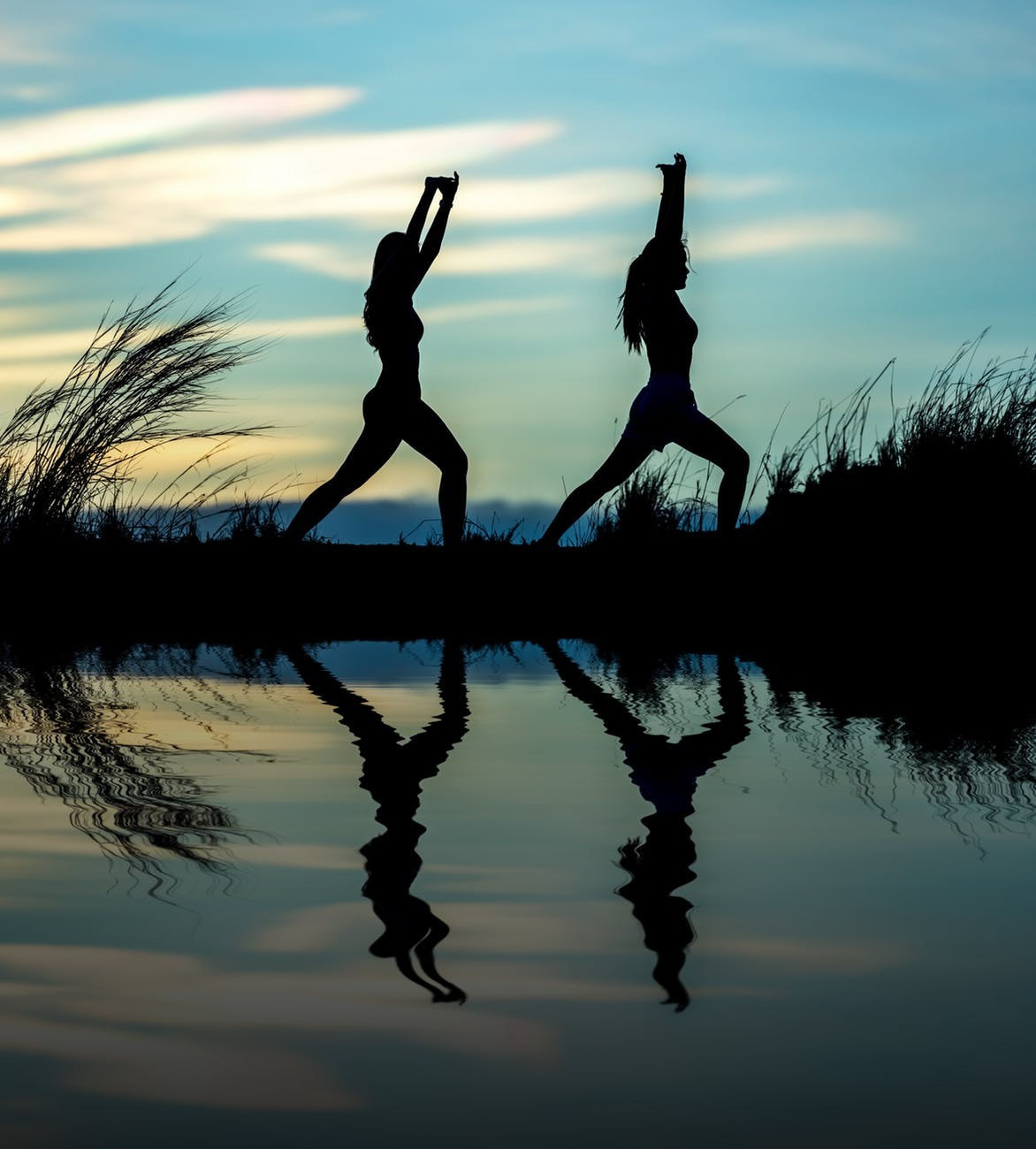 Online Health Assessment
Click button below to get your personalized results today!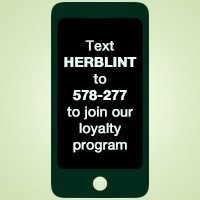 Loyalty Program
Join our loyalty program! Earn points and get rewards with every visit!
Text HERBLINT
to 578-277