Address:
1600 Kennesaw Due West Rd
Suite 301
Kennesaw, GA 30152
Store Hours:
Monday-Friday: 11 AM-7PM
Saturday: 11 AM - 5 PM
Sunday: Closed
Renee Lowe
Owner, Herbalist, Reiki Master

Renee Lowe has her formal degree in Anthropology from Kennesaw State University, but began her career as an Herbalist more than 17 years ago. Having taken supplements and frequented health food stores from childhood, the turn toward alternative health as a career seemed natural to her. After working closely with a long-time friend and fellow Herbalist where she expanded her knowledge-base and received her Iridology training, Renee opened Herbal Intentions in 2005. She then received her formal Reiki training over the following two years and is currently a Reiki Master in the Usui System. A self-professed "geek" in regards to her work, her passion for research and education has led her to incorporate this into the scope of what Herbal Intentions offers to its customers…information and customer service from the heart. Renee is available on-site for herbal questions and consultations as well as for Ancestral Health and Wellness consultations. She also currently teaches all levels of the Usui Reiki system and offers session work by appointment. She has experience and a history of public speaking and is available for engagements and workshops on a variety of topics in the herbal and alternative health field by request.

Kristina Van Buskirk
Herbal Apprentice & Reiki Master
Kristina has been a Makeup Artist and Licensed Esthetician for over a decade. While she enjoyed that
career, the pull towards natural alternatives has been strong since childhood. She started learning on
her own and knew that herbalism was the path she needed to take. She has been the Herbalist
Apprentice on staff since 2015 and continues to find joy and passion in her work. She has been a Reiki
Practitioner for over 15 years and has been Master Level Certified in the Usui System of Reiki for over a
decade. She currently offers services by appointment for Reiki, Chakra Balancing, and Cord Cutting and
will be teaching courses on various metaphysical topics in the near future.
Jasmine Williams
Reiki Practitioner & Owner of Designs by Kachi
Jasmine is a graduate of Spellman College, and a local jewelry designer. She has a deep spiritual background, a love of nature, and enjoys helping others whenever she can. Being a second generation energy worker, she has shown a strong natural ability with Reiki. Always willing to learn more to increase her skill set, she is currently certified to work in Crystal Therapy, certified as a Level II Reiki Practitioner, and is currently in the process of receiving her Herbalist certification. Jasmine also has many products for sale at Herbal Intentions! She carries African Waist Beads, beautiful hand crafted jewelry, candles, books, and Tarot and Oracle decks. Come by to check out her products!
To book with Jasmine please call the shop directly at 678-574-7400 during our regular business hours.
Meet the Wonderful Ladies of Herbal Intentions!
Herbal Intentions is proud to be woman-owned and woman-operated since 2004. We pride ourselves on our exceptional service and our desire to help each and every individual that walks through our door achieve optimal wellness.
Britani Ashanti
Creative Intuitive Guide & Past Life Reader
Britani would like to be, "Your Creative Intuitive Guide". She is not a traditional psychic. She even does Pet Psychic Work!
Her gifts include the ability to read tarot, auras, chakras, past lives, answer questions that may be on your mind, mediumship, and much more.
She assists in spiritual growth by communing with the client's spirit guides and divine spirits. Britani has been reading tarot cards since the age of 12 and so was able to grow and nurture her gifts tremendously. Her accuracy is at an all-time high. To receive answers and guidance she uses different forms of reading and connecting
She looks forward to guiding each and every client.
To book with Britani please call 770-676-2627.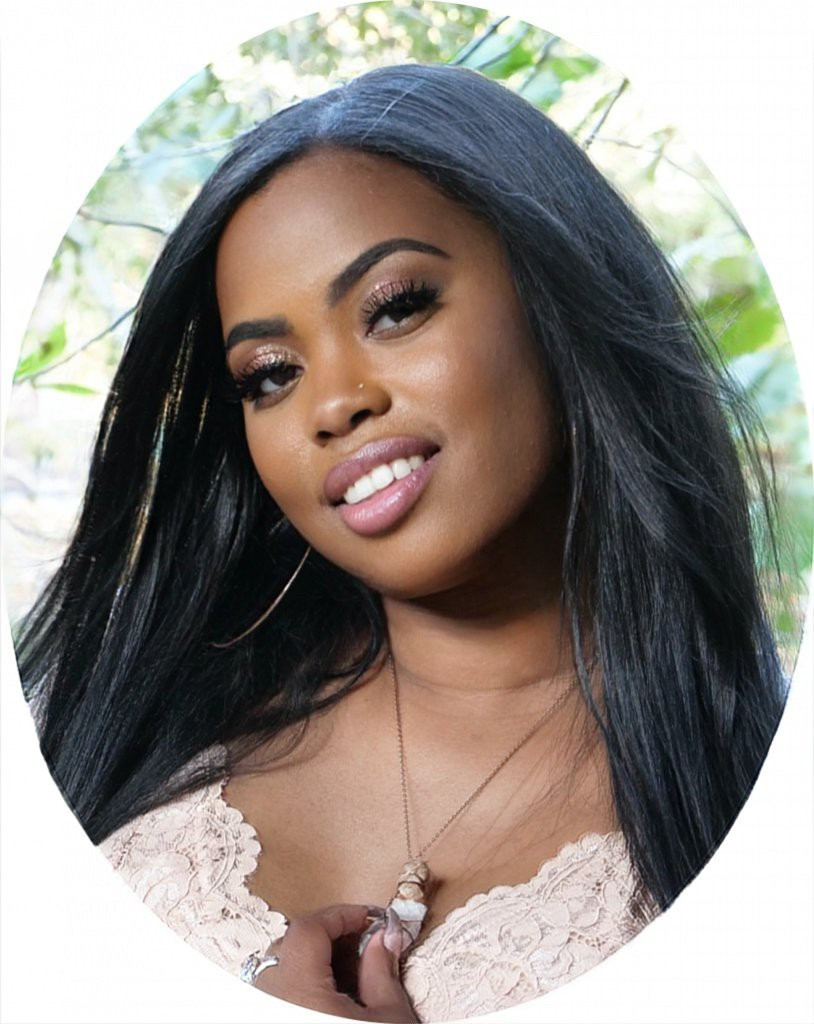 Taliah Smith
Astrologer
Taliah has been working with Herbal Intentions for almost five years! She is a Graduate of Kennesaw State University with a passion for regenerative agriculture and climate knowledge. Through her work in agricultural sustainability, she found a passion for herbal medicine and the joint healing of the earth and people. Taliah has been a student of tarot and astrology for several years and uses her spiritual intuition to connect others to messages and guidance from the universe.